Your employees work hard day in and day out and one of the best ways to help them feel rewarded for the work and effort they put into your company is to help take care of them and their families. Group health and life insurance plans are one of the best ways to do this. Enrolling into a company sponsored insurance program may seem intimidating and you may not be sure where to begin, but that's what we are here for. We will help you select the best insurance options for your employees and can help you release the new program to your employees, get them enrolled, and even help manage their benefits and re-enrollment.
Insurance Provided by: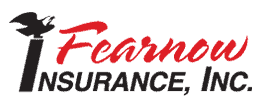 Benefits of Offering Group Insurance to Employees
"Train people well enough so they can leave, treat them well enough so they don't want to." Richard Branson, English business mogul and founder of the Virgin Group, which controls over 400 companies, couldn't have stated it any better.
Independent health insurance can be quite costly, in fact it has increased by 99% since 2013 for a single individual's coverage (and 140% for family coverage). For a healthy, single adult the average monthly insurance premium for medical only is nearly $400.
We Integrate with 1,100+ Popular Softwares
America's Preferred Payroll dashboard connects with today's top software.
Add Your Heading Text Here
As for life insurance 84% of Americans believe that most people need life insurance – yet only 70% believed that they were one of the ones who needed it. Even more shocking, 41% do not carry any life insurance. Most felt that the cost of life insurance is too high, yet it can be extremely affordable through a group plan from an employer.
By offering company-sponsored health insurance plans, you can help your employees off-set the monthly cost of health and life insurance for themselves and their families. In addition to cutting costs for employees, your group insurance plans can make working for your company more appealing – and more competitive than other companies like yours.
Core
Refreshingly easy payroll so you can get back to what matters most.
Full-service payroll across all 50 states
Friendly, experienced payroll and HR support
Customizable reports
Flexible PTO policies, accruals, and tracking
Employee access to payroll debit cards and pay day advances
Employee document management
Electronic employee self-onboarding, self-service, and lifetime accounts
Access for your accountant
Integrated with accounting and time tracking
software
Complete
Better HR tools so you can create a
great place to work.
Next-day direct deposit
Time-off requests and approvals
Workers' comp and health benefit administration
Online offer letters
Customized employee onboarding tools
E-signing of custom documents
Secure document storage for employee data
Employee surveys and engagement tools
Employee Performance Reviews
Employee directory and org chart
Multiple admin permissions
Concierge
Certified HR pros and resources so you don't have to go it alone.
Live, unlimited access to a team of certified HR professionals
Proactive compliance updates and law alerts
Expert review of your existing policies and documents
HR Resource Center
Employee Handbook Builder
HR Fitness Test
Job Description Index
Searchable library of HR Policies, templates,and resources
On-demand video trainings
Say Goodbye to Payroll Hassles
Answer a few questions, and we'll help you find the perfect HR and payroll solution.
Look No Further!
Whether your company is looking to begin offering insurance to employees or is looking for more competitive rates, look no further than America's Preferred Payroll Company. Our connects to health and life insurance providers can provide you the most competitive rates in the market!