Answer a few questions, and we'll provide you with experienced HR and payroll solution.
Plans built for your business
We pride ourselves in being a one-stop-shop for all you're your business needs. From payroll and HR Management to Group Insurance and Business Insurance plans. Ensure that your company is fully covered for all of the what if moments of life and business management.
Business Insurance Plans are provided by: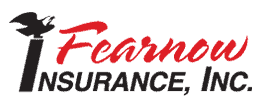 Our extended network allows us to provide our clients access to the best business insurance rates and plans. We offer business insurance plans including but not limited to:
Business Property Insurance: Covers the building and its contents that are owned by your company in the event they are stolen or damaged by a covered event.
Business Interruption Insurance: Should a covered event cause you to close your doors, this insurance will help you continue to pay bills, pay employees, or even continue operations out of a temporary location.
Business Liability Insurance: General liability to protect your company from losses stemming from bodily injury or property damage claims.
Professional Liability Insurance: Protects against claims of poor professional advice or workmanship.
Business Owner's Policies: Insurance package that includes property insurance, business interruption insurance, and general liability protection.
Commercial Auto Insurance: Protect your vehicles and drivers in the event of an auto accident claim.
Umbrella Insurance: Provides an extra layer of coverage over various business insurance policies.
Workers' Compensation: Coverage for employees in the event they are hurt while on the job. Helps reduce your liability in the event of an accident. Pay as you go Workers' Compensation plans are available.
Key Person Insurance: Key Person Insurance: Some businesses cannot survive, or will have a difficult time, should a primary employee or an owner pass away. This insurance can help the company maintain financial stability in the absence of a particular leader.
Extra Expense Insurance: An extension of business interruption services if a covered event causes disruption in your daily operations
Employment Practices Liability: Provides protection against lawsuits by employees alleging wrongful discharge,
discrimination, or other employment related exposures.
Employee Benefits: Fearnow Client's have access to an excellent group of benefits for their businesses ranging from discrimination, or other employment-related exposures. from short-term disability to group life insurance. These benefits are designed to protect your company's most valuable assets—you and your employees. The products available range from group life policies, short- and long-term disability, and dental programs.
Cyber Liability: Cyber Liability Insurance can address a variety of risks related to the use of computers, the internet, computer networks, and electronic information databases. A primary concern for most organizations is the threat of a data breach — a security incident in which sensitive, protected, or confidential data is copied, transmitted, viewed, stolen, or used by an individual unauthorized to do so. Data breaches may involve financial information such as credit card or bank details, personal health info (PHI), Personally Identifiable Info (PII), trade secrets of corporations, or intellectual property.
Flood: Property insurance excludes damage by flooding to your building and contents. Flood coverage will provide protection for damage due to rising water.
Pollution Liability: Your General Liability and Automobile policies EXCLUDE coverage for most costs related to pollution losses. If you are liable for pollution, the cost can be staggering for clean-up. Even bankruptcy CANNOT shield you from liability.
Inland Marine: This policy provides coverage for equipment, tools and materials while on the job site, in transit or in storage.
Builders Risk: This policy provides coverage for a building under construction for which you may be responsible. It may also include materials on the job site not yet installed.
Directors and Officers Liability: Provides protection from wrongful acts/decisions made by directors and officers of the entity.
We Integrate with 1,100+ Popular Softwares
America's Preferred Payroll dashboard connects with today's top software.
Add Your Heading Text Here
We can help your business select which types of plans are needed to protect your company as well as to ensure your company is compliant with any and all federal and state regulations. We can also make sure that the plans are written for your specific industry so that your restaurant, auto repair garage, doctor's office, law firm, building contractor company, or even church is fully protected.
Core
Refreshingly easy payroll so you can get back to what matters most.
Full-service payroll across all 50 states
Friendly, experienced payroll and HR support
Customizable reports
Flexible PTO policies, accruals, and tracking
Employee access to payroll debit cards and pay day advances
Employee document management
Electronic employee self-onboarding, self-service, and lifetime accounts
Access for your accountant
Integrated with accounting and time tracking
software
Complete
Better HR tools so you can create a
great place to work.
Next-day direct deposit
Time-off requests and approvals
Workers' comp and health benefit administration
Online offer letters
Customized employee onboarding tools
E-signing of custom documents
Secure document storage for employee data
Employee surveys and engagement tools
Employee Performance Reviews
Employee directory and org chart
Multiple admin permissions
Concierge
Certified HR pros and resources so you don't have to go it alone.
Live, unlimited access to a team of certified HR professionals
Proactive compliance updates and law alerts
Expert review of your existing policies and documents
HR Resource Center
Employee Handbook Builder
HR Fitness Test
Job Description Index
Searchable library of HR Policies, templates,and resources
On-demand video trainings
Say Goodbye to Payroll Hassles
Answer a few questions, and we'll help you find the perfect HR and payroll solution.