We pride ourselves in being a one-stop-shop for all you're your business needs. From payroll and HR Management to Group Insurance and Business Insurance plans. Ensure that your company is fully covered for all of the what if moments of life and business management.
Business Insurance Plans are provided by our affiliate site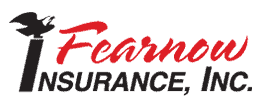 Our extended network allows us to provide our clients access to the best business insurance rates and plans. We offer business insurance plans including:
Business Property Insurance: Covers the building and its contents that are owned by your company in the event they are stolen or damaged by a covered event.
Business Interruption Insurance: Should a covered event cause you to close your doors, this insurance will help you continue to pay bills, pay employees, or even continue operations out of a temporary location.
Business Liability Insurance: General liability to protect your company from losses stemming from bodily injury or property damage claims.
Professional Liability Insurance: Protects against claims of poor professional advice or workmanship.
Business Owner's Policies: Insurance package that includes property insurance, business interruption insurance, and general liability protection.
Commercial Auto Insurance: Protect your vehicles and drivers in the event of an auto accident claim.
Umbrella Insurance: Provides an extra layer of coverage over various business insurance policies.
Workers' Compensation: Coverage for employees in the event they are hurt while on the job. Helps reduce your liability in the event of an accident. Pay as you go Workers' Compensation plans are available.
Key Person Insurance: Some business cannot survive, or will have a difficult time, should a primary employee, like the founder, pass away. This insurance can help the company pay off debts and close its doors or aid in a smooth transition of power.
Extra Expense Insurance: An extension of business interruption services if a covered event causes disruption in your daily operations
We can help your business select which types of plans are needed to protect your company as well as to ensure your company is compliant with any and all federal and state regulations. We can also make sure that the plans are written for your specific industry so that your restaurant, auto repair garage, doctor's office, law firm, building contractor company, or even church is fully protected.